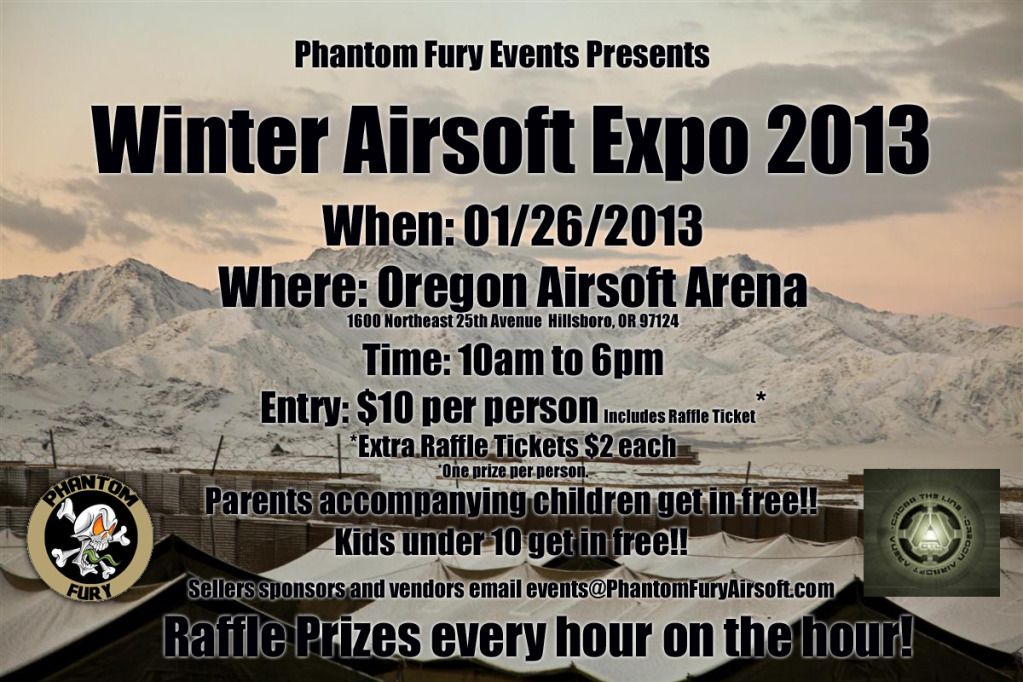 REGISTRATION IS CLOSED!!!
A HUGE Thank you to all the Vendors,Sponsors, Teams and Local Sellers that are supporting this Event!!!
ATTENTION TEAMS……A photo package has been added to your Team Table purchase. See below!!!


**ATTENTION**
G&G Armament has just announced to us they will be sponsoring this event and that Mr. Liao (Owner and CEO of G&G Armament) Will be in attendance with 101 Tech USA at the 2013 Winter Airsoft Expo!!!!!
This is an unprecedented Arrival and Sponsorship in the Northwest!!! Mr. Liao resides in Taiwan and will be making the trip to Oregon for this event!! If you would like to meet the CEO of the world leader in airsoft you can only do it at this event!!
When: January 26, 2013
Where: Oregon Airsoft Arena
1600 Northeast 25th Avenue Hillsboro, OR 97124
Time: 10am-6pm
Cost: $10 at the door
VISA & MASTERCARD ACCEPTED
Children under 10 are FREE
Parents accompanying Children are FREE!!!
Must be 18 to purchase any replica firearms @ this event. ID is required!!
ALL Replicas must be carried in and out of the expo in a Gun Bag or Gun Case.
A door prize bag will be given to each paying attendee, along with a raffle ticket. Raffle drawings will happen every hour on the hour.
Additional Raffle tickets are available to purchase for $2 each. Purchasing additional tickets only enhance your chances of winning. Each person can only win 1 prize.
If you are interested in Selling items at the Expo, below are the price structures!!!
All Tables and booths MUST BE PREPAID!!
REGISTRATION IS OPEN AND WILL END JANUARY 16TH 2013!!!!
If you want to attend as a seller/team/vendor/sponsor you must have registered and paid by Jan 16th.
If you have any questions please feel free to post in this thread or email us directly at events@phantomfuryairsoft.com
Sellers Table: ($25)
This is the swap meet level of the expo. It allows the individual(s) to bring in new or used items and trade/sell them to the local player. This includes a table, two chairs, and entry fees for two people, and a spot on our expo floor. Any additional persons – $5ea at time of registration.
Team Table: ($40) ($35 if prepaid before 12/25/2012)
This provides 2 tables, four chairs, and entry fees for up to 4 people. Bring your team banner, colors, or uniforms and recruit some new players. You can also sell/trade team member items at your leisure. Any additional persons – $5ea at time of registration.
There will also be a Team Photo package to each team that attends. This includes 10 professional photos of your team by Fotos' with Flair who will be at the Expo all day.
Vendor Booth: ($50)
To register as a vendor send email to events@phantomfuryairsoft.com
This includes a booth at the expo, and you will be added to our event flyer, Facebook page, and our team website.
This will be an annual event and it will be a great chance to meet and mingle with the airsoft community. It will also be a great opportunity to showcase new items and present any sales associated with your company. Onsite Power and wireless internet is available at no extra cost!
Proud Sponsor: ($100 worth of Prizes) ($50 for booth unlimited associates)
To register as a sponsor send email to events@phantomfuryairsoft.com
This will not only show the local airsoft community that you are committed to bringing quality items to the player, but that you are committed to making airsoft a fun and family orientated sport for all.
If you choose to attend the expo, you will also receive a sponsor booth that you can showcase items/gear and bring any new items into view. You will be added to our team website, Facebook page, and on our event flyer as a Proud Sponsor of the Phantom Fury Winter Airsoft Expo.
An event map will be provided soon! This will show the map of the Expo floor and where everyone will be!!! There will be some shooting competitions throughout the day! These competitions will cost $5 each!! Please feel free to bring your gear to sell, and your gear to shoot!!!
2013 OFFICIAL SPONSORS!!!!


LIKE US ON FACEBOOK
VISIT OUR WEBSITE

LIKE US ON FACEBOOK
VISIT OUR WEBSITE

LIKE US ON FACEBOOK
VISIT OUR WEBSITE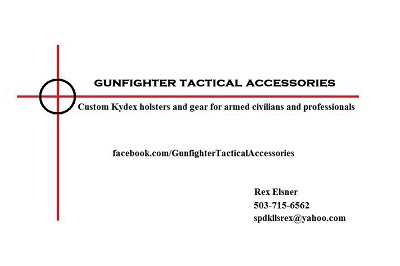 LIKE US ON FACEBOOK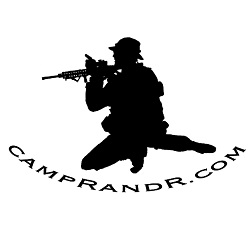 LIKE US ON FACEBOOK
VISIT OUR WEBSITE

LIKE US ON FACEBOOK
VISIT OUR WEBSITE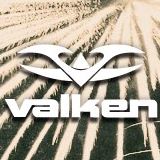 LIKE US ON FACEBOOK


LIKE US ON FACEBOOK
Local Airsoft Vendors
K&M Airsoft Rentals
Camp R&R Airsoft Field
Local & National Teams attending.
Phantom Fury Airsoft
APST
ISAF-C
Task Force Weasel
NET
SOTA
Local Sellers Tables attending.
MAXXIMO-RAC-5
Blue-Phantom Fury
Plus 5 other local Sellers that have registered